French Riviera Real Estate
Property ServiceAzur real estate agency benefits from more than 20 years of experience in luxury real estate sales and rentals. It offers a selection of prestigious homes and luxury apartments, commercial properties and building lands along the Côte d'Azur. Our property management specialists will provide you with administrative and fiscal support, as well as help you with all questions regarding your owner status and French residence.
Whether you are looking for a property acquisition, an investment project, your home value estimation, do not hesitate to contact our dedicated team.
More about company
16.11.2021
Real Estate Prices on the French Riviera
Are you looking for a villa or a modern house on the Cote d'Azur, want to buy a luxury property in France, or are interested in buying a cozy apartment near the sea - Property ServiceAzur agency has prepared for you an interactive map of the French Riviera with the average cost per square meter of housing in the cities over the past 5 years.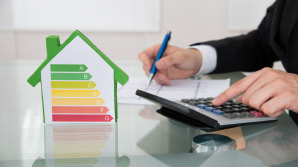 05.05.2021
New rules for energy performance diagnostics (DPE) applicable to real estate for sale and rent in France
As of July 1, 2021, the procedure for mandatory energy efficiency diagnostics of real estate in France is changing. Among the innovations are a standardized process for all homes being diagnosed, a modified validity period and its legal status.
View all
Browse through our selection of apartments and houses for sale in the most popular regions of the French Riviera
Can a foreigner buy real estate in France?
Yes, there are no restrictions on foreigners buying commercial or residential property in France. They become full owners of their property.
How to buy a property on the French Riviera?
The buying process involves a few steps: choose a property, visit it, make a price offer, sign a promise deed, pay immobilization indemnity equal to 5-10% of the sale price, wait for the notary to check the transaction cleanliness, pay the rest of the amount, sign a sale deed and get the keys of your new house. The transaction is carried out by the notary and takes 2-3 months. Our agency assists you through the entire buying process.
What are French taxes?
There are several taxes in France: income tax, local residence tax, property tax, inheritance tax and wealth tax applicable to real estate assets. Capital gain tax on the sale of buildings, land and shares. Notary fees of 7-8 % are added to the purchase price of an old property, against 2-3% when buying in new building not older than 5 years. If you're running your own company, you may be entitled to a 25% corporate tax. Do not hesitate to ask our specialists for an advice on your individual tax situation.
How to obtain a French residence permit?
Is it possible to get a French loan to buy a property without being a French resident?
Yes, it is possible. When investing in property in France as a non-resident, the bank will evaluate your income resources and financing capability, will take into account your marital status and number of children in charge, as well as other loans existence. Being a citizen of another EU country will help you get a loan.